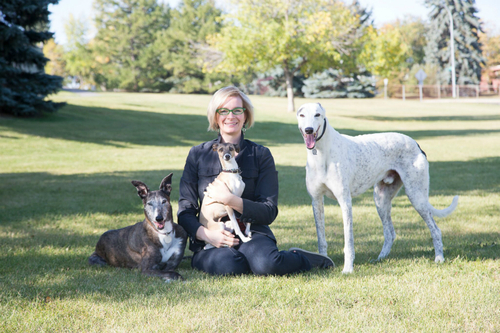 Hi, and welcome to Capilano Chiropractic Clinic! I am Dr. Jennifer Webster and I thought I would share my story with you, if you're interested.
My chiropractic journey started in 1994. It was at this time that I had begun working with a chiropractor, the chiropractor who would later become my mentor, Dr. Bryan Redpath. Little did I know at the time just how important he would be in my life. I started working with Dr. Redpath as his office assistant. I quickly came to love my position, and all the patients who attended our office to see Dr. Redpath for assistance with their health concerns. It wasn't long before I came to understand how important chiropractic is to one's wellbeing and optimal health. It was due to this revelation and the often dramatic changes I witnessed while working with Dr. Redpath that I realized I was meant to be a chiropractor myself.
So, off to university I went. My first two years of university were attended at Grant MacEwen in their University Transfer program. From Grant Mac, I then completed my undergraduate degree at the University of Alberta. I attained my Bachelor of Science degree in 2002.
Next, I enrolled in chiropractic college at the Canadian Memorial Chiropractic College and spent the next four years in Toronto completing my studies. I graduated in 2006 and began active practice in 2006.
When I look back now, I realize just how excited I was to start working with people and putting all my knowledge into action. I could not wait to help people. I think in those first few months I likely overwhelmed all my patients with all the knowledge I had learned while in school. I have calmed down (just a bit) since then…I think!
The next phase of my educational journey began in the fall of 2007. It was at this time that I enrolled in the Veterinary Spinal Manipulative Therapy program. Six months later, I completed my education with an Animal Chiropractic certificate. A few months following this, I completed my examinations and received certification from the American Veterinary Chiropractic Association.
In 2008, I then began treating animals of all shapes and sizes. Adding animal patients to my practice has been such a wonderful gift. Not only do I get to practice as a chiropractor for people, but I also have the wonderful opportunity to treat animals. I am an incredibly lucky chiropractor!